EnEffGieß
"Development of a life-cycle based approach for energy efficiency valuation in the foundry industry"
The aim of this project is to develop and provide an evaluation model, which should be used for depiction of the actual energy efficiency performance in foundry companies. Therefore, a model was developed, which allows the user to assess different products in terms of energy consumption and to derive therefrom in which part of the production process there could be room for energy efficiency improvements. Due to the fact that foundries are very energy-intensive, energy efficiency measures have a significant positive effect on energy demand reduction and therefore energy costs.
The innovative approach of this project is based on analyzing a company on two levels of observation, according to economic (top down) and technical (bottom up) viewpoints. Therefore, the company is divided up into main modules, e.g. melting, casting, heat treatment etc. – each main module consists of foundry typical facilities. Based on the collected data on mass- and energy flows in the companies, these plants are modeled on the thermodynamic principles of mass and energy conservation. Additionally, an exergy balance is done for the melting furnaces. Because of the dynamic linking of the individual modules, it's possible to illustrate and to evaluate the company in terms of energy efficiency. This allows a quick and easy demonstration of hot spots and provides a first indication for energy efficiency measures.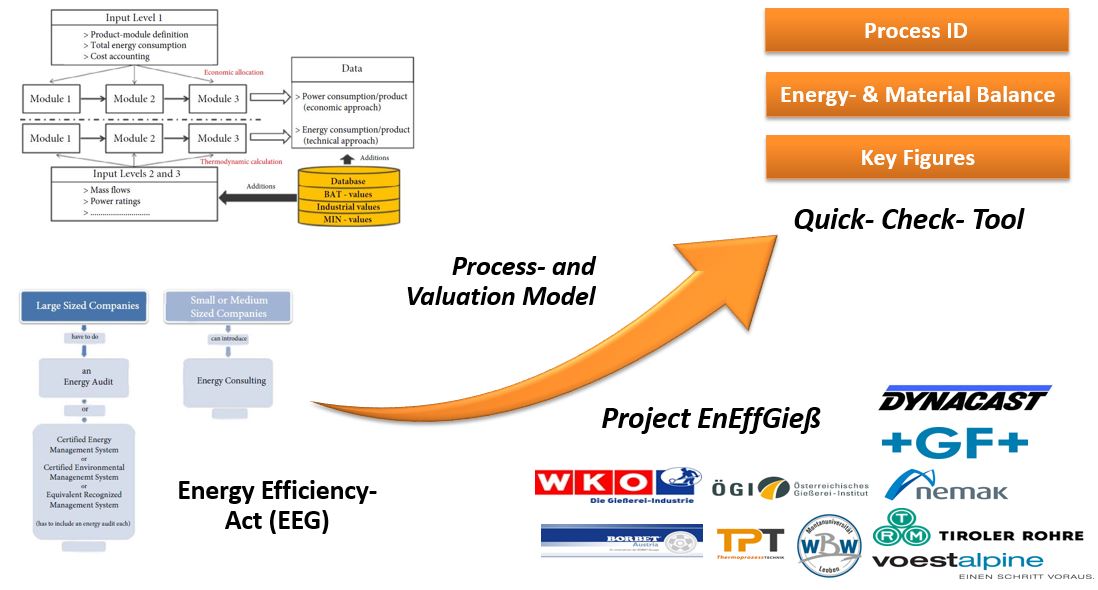 The novelty of this project is that a dynamic model design is made possible by the holistic modular approach, whereby specific material and energy consumption can be read out, which can then be used for key figure audits. In addition to that, additional tests like Pinch Analysis or LCA, can be performed based on the gathered data in the different companies. All in all, it can be said that this approach is a quick and easy way to provide an overview on the current energy situation in the company.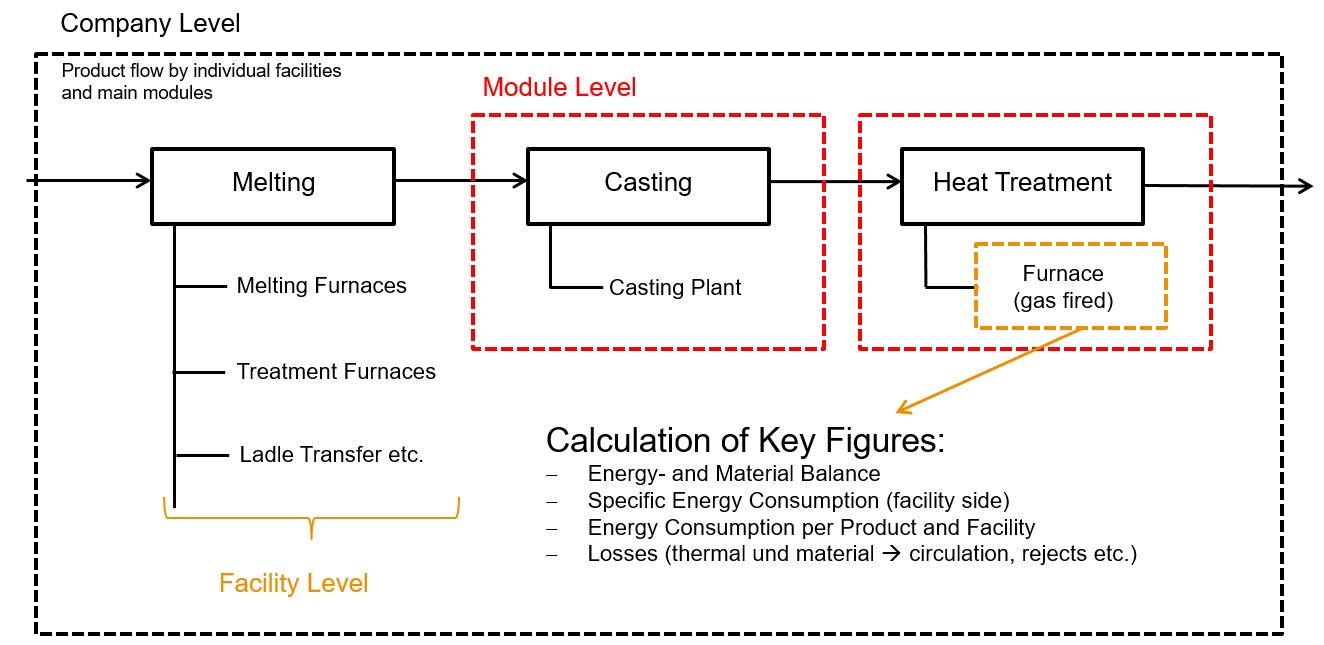 This project is sponsored by the Austrian FFG, where the Austrian foundry association is the contractor. The project is worked out by two chairs of the Montanuniversitaet Leoben, namely the Chair of Economics- and Business Management and the Chair of Thermal Processing Technology.

Partners: