Laboratory
Excellent science demands solid data. The research laboratory of the Chair of Thermal Processing Technology (TPT) supports the scientists at the institute with modern laboratory equipment from the fields of combustion technology and process safety. An intense contact to our partners from industry is the basis for applied sciences. The TPT research lab serves our clients from industry with a broad competence in process analytics.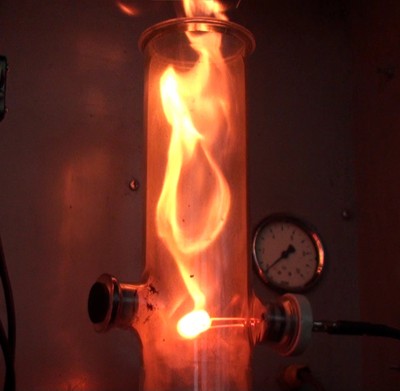 Combustion technology is one of the backbones of our research lab. Determination of heating values as well as elementary and combustion analysis are the standard repertoire of our lab. For on site analysis mobile gas analysers as well as dust concentrations measurement equipment is available.




The determination of safety relevant parameters for combustible dusts is possible in a wide range of methods for combustible dusts as well as for gases or liquids. In the field of combustible dust research TPT Laboratory is one of the few testing facilities in Austria that covers the full range of analytic methods for combustible dusts. The close contact with all scientific working groups of TPT enables the TPT Laboratory to provide results far beyond standard methods.
Please fill in all fields marked with